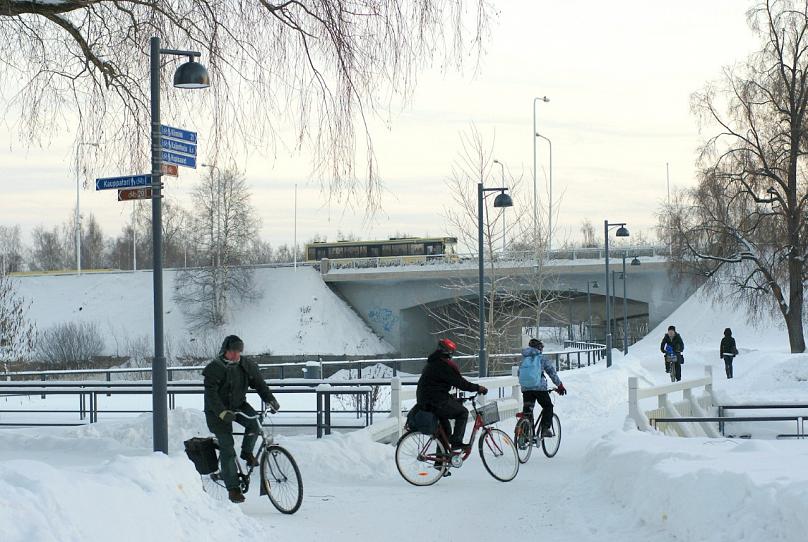 As the first snowflakes appear, most european cyclists have to return to other modes of transportation, contrary to the cyclists of Oulu in Finland. For them, it is just another day of cycling along the arctic polar circle. During the cold (with minimal under -30°c), dark and snowy winters 12% of all trips made in Oulu are by bike. By comparison, in London, this figure stands around 2% all year round. 
The Finnish cyclists are not specially made of different flesh, the primary reason is the quality of infrastructures. The cycling network consists of more than 800 kilometers of segregated bicycle routes that extend during winter-time with ice routes over the baltic sea.
During those months the city also prioritizes the cycle infrastructure in terms of maintenance and snow ploughing.
The result is that more than half of all trips to universities and schools over the year are made by bike. Thus this full bike-friendly policy gives children, teenagers, and the elderly increased mobility and autonomy.