The municipality of Barcelona is creating news axes and new ways of moving within the city!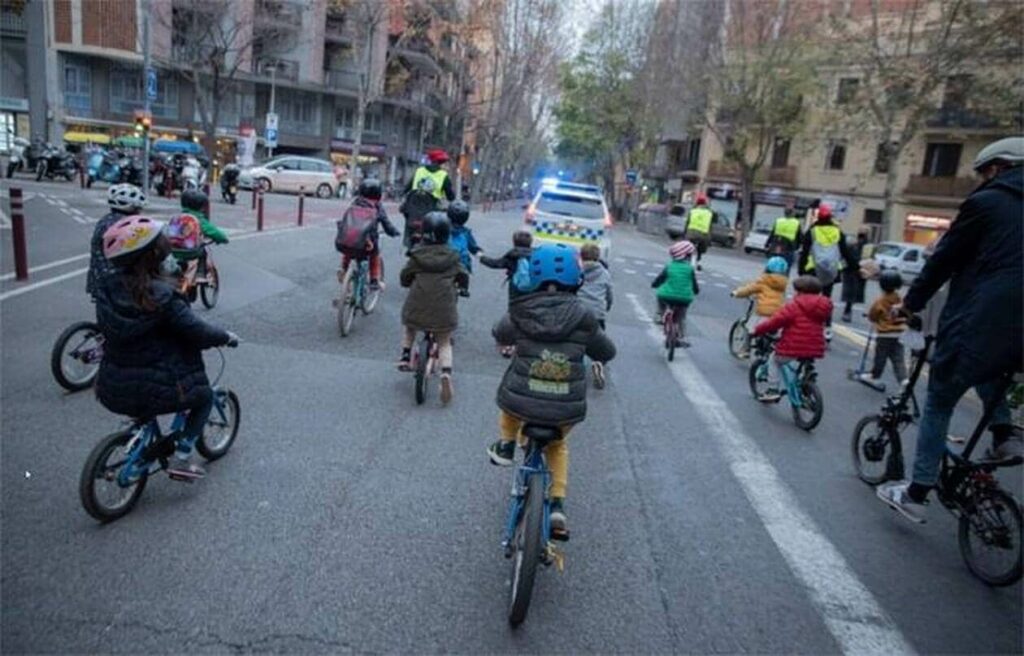 Since September, Barcelona has renewed the mobilities rules of one of its main avenues in the city center. Every Friday morning from 8:30 till noon, the Avenue is closed to cars and gives free movement to bikes.
This concept called "velobus" wants to develop bike practices for children, especially on their way to school! Some streets have been identified to promote logic circuits with a departure and an arrival point!
Around 150 children are using the circuit every Friday, and its frequentation is growing! Other measures are taken by the municipality to assure the security of families and to involve citizens in this new process!
Good Job Barcelona!